The Communion I Tee (
This Is Not Clothing
), Faux Leather Cap and Long Sleeved White Tee (ASOS), Faux Leather Shorts (Ebay), Leggings (H&M), White Air Force 1 (Nike)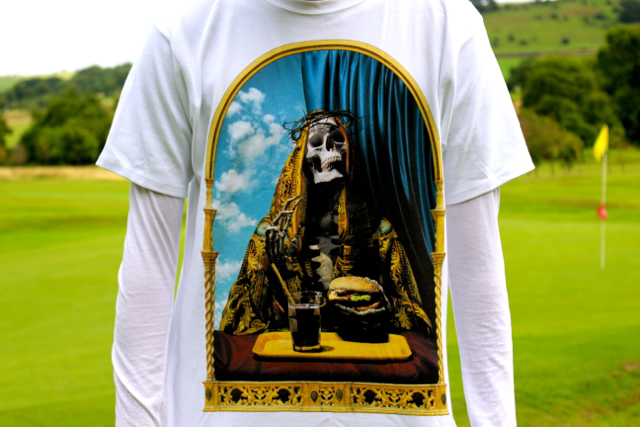 My Yorkshire Terrier Keoni ^.^
This Is Not Clothing (
Here
) is an awesome clothing line launched by Artist Jam Sutton. All the tees depict different icons and religious iconography, juxtaposing them with contemporary culture.
I love the design of 'The Communion I' The Burger and Coke crack me up every time. Again combining contemporary culture with Religious iconography.
Wearable art pieces that truly stand out and It's one of the best quality T-shirts I have own, the embroidery on the back and label on the bottom is also a nice touch. You can find them TINC Online (
here
) or at Harvey Nichols and NEU! Taiwan.
I have a new exciting job in London and moving into a new place near Canary Wharf next week.....
It's all so exciting and I can't wait to update you guys on what's been going on!
I'm up north in Manchester right now for a few days, Hence the beautiful green landscapes of the Peak District and my pooch Keoni.
Keep up to date with me on instagram
@Gallucks
Please comment and let me know what you think! ^___^